Internet Retailer – The Global E-Leaders eGuides Suite 2015
Our Databases
Multiple markets, one powerful database
Your portal to in-depth global e-commerce metrics
Top500Guide.com delivers the world of e-commerce data and business intelligence directly to your desktop, laptop and handheld device with the power to create unlimited custom reports how and when you want
Access world class e-commerce data
See the world of e-commerce business with your own eyes
Whether it's comparing how your site stacks up against your direct competition, benchmarking your performance against the industry's biggest players or researching data and trends for an important presentation, Top500Guide.com® delivers the global e-commerce data you seek.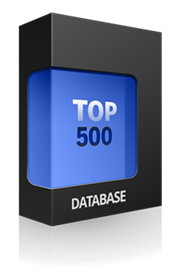 TOP 500
$289
Presented for the 12th consecutive year, the data in the Internet Retailer Top 500 Guide® serve as the bellwether for gauging the growth of e-commerce in the U.S., which continues to grow at more than four times the rate of store-based retailing. And once again, the elite e-retailers ranked in the Top 500 are spearheading that growth, reaching collective sales in 2014 of $296.5 billion in global sales at a growth rate of 15.7%, slightly outpacing total U.S. e-commerce growth in 2014 of 15.4%. Harness complete financial and operating performance data on each of these 500 e-commerce kingpins with your Top500Guide.com subscription.
Mine more than 130,000 facts
Sort through 263 data elements per retailer
Access 2,211 e-commerce executives' corporate contact info.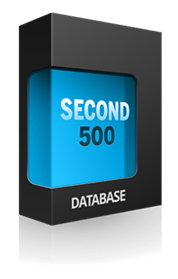 SECOND 500
$289
Chances are, the small to mid-size North American e-retailers ranked 501-1,000 by 2014 online sales—mostly web-only and highly niche-focused—are your direct competitors if you're an e-retailer. If you're an e-commerce solutions provider or an investor or e-commerce consultant, the mid-market dynamos ranked in the 2015 Second 500 Guide are your next hot prospects. Discover who they are and how they arrived in this year's rankings by mining the rich data—261 data elements in all, fully 100 more than last year's version—that showcases each e-retailer's 2014 online sales growth, conversion rate, average ticket, monthly web traffic and a detailed breakdown of marketing programs, shopper demographics, social media statistics, mobile commerce deployment, online marketplace presence and more.
Sort through, compare and analyze 130,500 facts
Search the names, company addresses and phone numbers of 1,350 executives
Compare vendors used across 30 solutions categories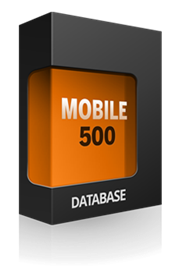 MOBILE 500
$265
Driven by innovations in technology and shifting consumer behaviors, mobile commerce continues to skyrocket worldwide, and web merchants everywhere are increasingly adopting a mobile-first approach to selling online. Mobile sales by the world's 500 leading mobile commerce sites should reach $84 billion by year's end, up 80% from $47 billion in 2013, according to the 2015 Internet Retailer Mobile 500. A survival guide is what you'll need to make the best decisions for your business, and that's exactly what you'll find in this exclusive 2015 Mobile 500 data, which ranks the 500 leading m-commerce sites on the planet by 2014 mobile sales and analyzes the key details and operating metrics—in all, 53—of each one.
Multi-year history of financial performance for 366 U.S.-based merchants and 134 overseas ones
New sales metrics: smartphones vs. tablets, sites vs. apps, mobile as percent of total web, app engagement score
Names, company addresses and phone numbers of 831 m-commerce executives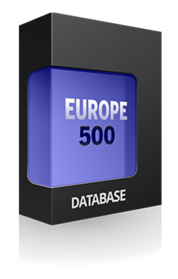 EUROPE 500
$289
The 500 largest web merchants in Europe—hailing from 33 countries worldwide—collectively grew their web sales 15.6% in 2014. The Top 50 slightly grew higher—to 16%—but more impressively, they command a 67.3% share of total European e-commerce sales. Who are these web merchants? Which ones are growing the fastest, and how many of them are delving beyond their home countries with dedicated, localized retail web sites elsewhere in the Continent? The answers to these and other questions can be found in the all-new and updated 2015 Europe 500, which features 183 data elements per ranked and profiled e-retailer. Your database subscription will allow you to:
Effortlessly navigate company profile pages
Search the names, company addresses and phone numbers of 1,371 executives
Investigate the 29 entrants appearing in the Europe 500 for the first time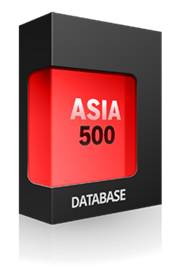 ASIA 500
$289
Completely updated with 2014 web sales data, the Asia 500 database provides comprehensive financial, operating, social media marketing and web site performance metrics on the 500 leading global e-retailers in Asia and the Pacific Rim ranked by 2014 annual web sales and 84 separate data elements on each retailer, including overall and country market rank, monthly web traffic, conversion rate, average ticket, merchandise category, payments and performance metrics and much more. Internet Retailer's exclusive proprietary data in the Asia 500 database can serve as an unfailing compass that will help you benchmark your own business and identify your potential Asian partners and competitors as you chart your next global horizon.
Make competitive comparisons on e-retailers using dozens of metrics
Create, print and save custom reports online for quick reference at any time
Search the names and company addresses and phone numbers of 883 executives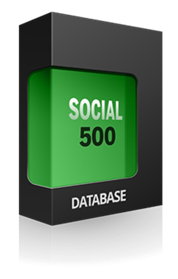 SOCIAL 500
$265
Your Top500Guide.com subscription to the 2015 Social Media 500 database lets you access and customize your own comparisons by social network, company name, merchant type or—for the first time ever—merchandizing category of each ranked Social Media 500 e-retailer's 72 total metrics, including social commerce sales figures for the past three years, monthly unique visitors from social networks, conversion rates on social traffic, social ad spending figures and key engagement metrics like number of retweets per Tweet.
Updated rankings and detailed listings of the 500 most effective social media marketers in North America, ranked by the percentage of site traffic they receive directly from Facebook, Twitter, Pinterest and YouTube
72 total metrics (below) including exclusive social commerce sales figures for the past three years, monthly unique visitors from social networks, conversion rates on social traffic, social ad spending figures and key engagement metrics like average comment per Facebook post or number of retweets per Tweet.
500 social commerce executive names and corporate contact information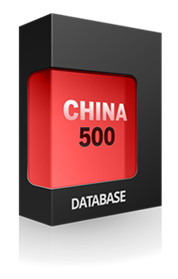 CHINA 500
$289
Have you read the proverbial writing on the Great Wall yet? China is the world's no. 1 e-commerce market for a variety of reasons every U.S.-based e-retailer ought to know. And only Internet Retailer delivers scores of details on China's 500 leading web merchants, who, as a group, grew their web sales 59.1% last year. The 2015 China 500 database lets you delve into the full financial, operations and performance metrics of this elite group of web merchants, including their 2014 and 2013 web sales, market rank, monthly web traffic, conversion rate, average ticket, and more.
500 e-retailers representing 16 different countries at the forefront of Chinese e-commerce
154 metrics on each of the 410 Chinese and 90 non-Chinese e-retailers
Valuable contact information of 841 e-commerce executives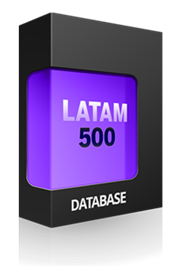 LATAM 500
$265
The research content of this first-of-its-kind industry resource has been expanded to cover 100 additional retailers since the Latin America 400, offering you complete business intelligence on the 500 largest e-retailers in Latin America, the world's second-fastest-growing e-commerce region after China. Delve into 128 separate data elements per ranked e-retailer, with all-new and updated metrics that include 2013 web sales, web traffic and conversion rates, and performance and payments metrics analyzing how Latin America 500 web merchants compare on key customer service metrics, types of payments, and web site features/functions and key web site performance metrics such as response time and site availability. Sort through 64,000 facts in all, not including the list of names and addresses of key executives in the region.
Pinpoint data on company profile pages with ease
Search the names and company addresses and phone numbers of 846 executives
Shop for solutions vendors across 6 categories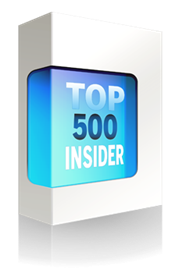 INSIDER
$120
As a Top500Guide.com subscriber you also have exclusive access to our new members-only newsletter: Top 500 Insider. Each edition will feature an in-depth data analysis story and data point written by an editor or researcher that tells you the meaning on key global e-commerce numbers
Free with your subscription to any database
Internet Retailer's award-winning researchers and editors break down current data and industry trends with exclusive weekly content
Access a growing library of Top 500 Insider articles and data points
Original Sales Price:

$2360
LBI Price: $23.6
GB Started: 07/03/2015
Pay Here: http://newnulled.com/internet-retailer-the-global-e-leaders-eguides-suite-2015-2/